Our business model is best suited to agents with transportation experience and a customer following. Your earning potential is unlimited and is based on the time and work you invest.
BACK
Office
The back office is an expensive and complicated part of doing business as an independent agent. At SUNTECKtts, we offer the complete back office for our agents, so you can focus on growing your business.
Our back office services include:
Carrier freight invoice audit
Credit analysis
Customer billing
Carrier database
Carrier payments
Cargo claims and safety
Commission statements
Collections
Marketing
Pricing tools
Proprietary technology and systems
This frees you up to do what you do best—working the front end of your business where the customers and revenue are.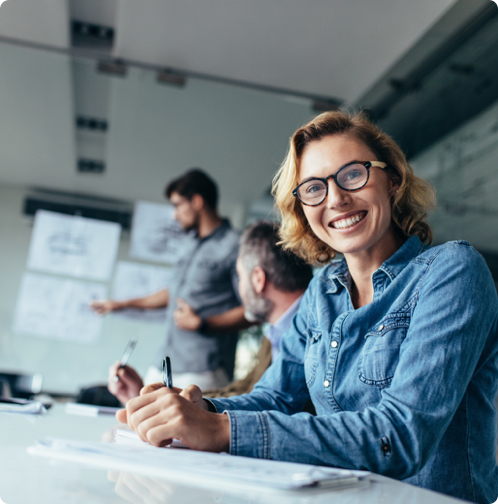 COMPETITIVE
advantage
SUNTECKtts provides cost savings to its agents, helping you bring more profits to your bottom line. These include:
No contingent cargo liability costs
No broker bond necessary – cancel yours and operate under SUNTECKtts' authority and bond
No Comcheck costs to you
No dispatch or freight management software – we plug you directly into our operating system via the internet … our systems are capable of handling more than 1,000 multi-stop or complex loads per day
No mileage program costs to you
Leverage SUNTECKtts' buying power as a larger, network organization
Additionally, we provide agents time savings as well, with services that include:
Accounting – we bill your shippers and pay your carriers and provide 24/7 accessibility to your weekly itemization of all transactions
Centralized customer credit approval and collections – we do the credit review and all billing/collections for you
Carrier network of diversified motor carriers – state of the art, internet-based new carrier set-up
Centralized cargo claims administration – we process all claims for you
Daily backup of global database/disaster recovery plan – valuable data is protected
Finder's fee for identifying new agents, drivers and third-party logistics opportunities
Marketing and corporate sales teams in place to provide support to agents in growing their business
AGENT
requirements
Verifiable, transportation-related experience with a focus on sales and customer service
BECOME
an independent brokerage agent
Complete the application below.