Transportation management teams face daily challenges in order to meet the demands of their supply chain. To do this, logistics managers often find themselves tasked with answering increased demands and unique variables with out-of-legacy systems and broken internal processes.
SUNTECKtts helps management meet these challenges by leveraging state-of-the-art technology and working to develop logistic processes that increase efficiency and reduce costs.
OUR
Services
Truckload
SUNTECKtts provides industry-leading trucking service options that can handle all types of shipments—multiple modes, long-haul, regional and inter-regional.
Our cost estimators track market conditions, which include fuel surcharge changes, current and anticipated weather conditions, freight seasonality and regional equipment capacity availability to provide the most competitive, deliverable price and service.
While we are recognized specialists in providing immediate spot quote rates, we also offer competitive, long-term rates for customers with those requirements.
LTL
By compiling your shipment history and combining it with our existing volume, we are able to execute sourcing events with multiple quality carriers than can award us deep cost savings that you would not be able to achieve on your own.
LTL services include:
Pickup, tracking, tracing and final carrier/customer invoice
Competitive transactional rates as well as rates for customer-specific sourcing events
A network of highly professional carriers who specialize in LTL
Regional, super-regional and national carriers
Services for dry and refrigerated freight to the entire U.S. and Canada
Drayage
With more than 600 power units, our fleet is dedicated to both short-haul drayage within individual cities, working between ports, rail yards, and customer facilities, or longer haul to meet tight service requirements. We have interchange agreements with all service providers — railroads, private asset owners, and steamship companies — enabling us to handle freight efficiently and flexibly.
Intermodal
Intermodal is an integral and rapidly-growing segment of the transportation industry. In many cases, intermodal is more fuel efficient than truck transport.
Every day, we leverage our agreements with the major North American railroads to meet our customers' requirements. Our intermodal managers coordinate all aspects of the intermodal move while providing the shipper or receiver with one point of contact and an ease of doing business comparable to that of a single truckload shipment. This includes railroad-owned or private trailers and containers, such as 45′, 48′, and 53′ trailers and 48′ and 53′ containers.
Our customers benefit from the tremendous flexibility, equipment availability and economic advantages that intermodal offers.
Expedited
Many of our 50 strategically-located customer service centers have 24-hour-a-day, 365 day-a-year access. We provide instant, competitive rate quotes and fast access to equipment in tight markets.
We provide Demand Critical services via cargo vans, sprinter trucks and straight trucks through owner-operators as a motor carrier.
Hot Shots
Same Day
Emergency
Direct Delivery
Surface Expedite
Any Weight, Any Size
Hazardous Materials
Exclusive Use
In addition, our asset division focuses on expedited premium ground transportation services.
Yard Services
At SUNTECKtts, we can manage your yard spotting and shuttle operations with ease. Some of our capabilities include:
Short shuttles to warehouse / drop yard
Jockey trucks and drivers
Yard management
Over-the-road ability, so we don't just move equipment around on-site
Class A Certified CDL drivers with extensive background checks and a minimum of two years of experience
Currently we service multiple Fortune 500 company locations with an impeccable service and safety record.
BROKERAGE
operations
Sourcing capacity that fluctuates with demand is one of the greatest challenges in logistics today. To ensure efficiency, our logisticians combine years of experience with proprietary technology to source, manage and move every shipment. We're also one of the few brokers that take a practical risk management approach to solving this problem, carrying Primary Truck Broker Liability Insurance ($2 million policy) to protect the shipment throughout.
To reach the Brokerage Operations Center, please call (800) 759-7910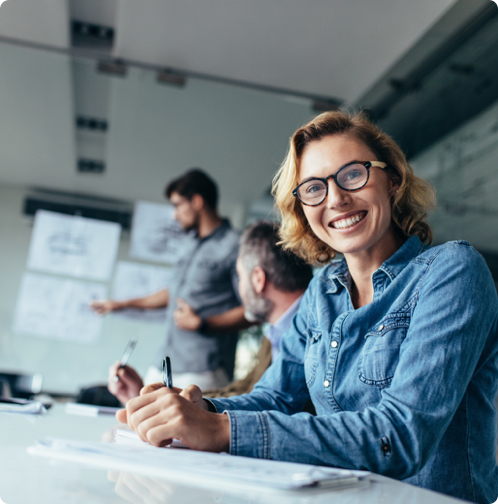 To inquire about our services or to get a quote, complete the contact form below.